Asset and Property Management
Services for landlords and lenders by experienced owners.
Get in Touch
Jan Davidson
Vice President, Asset Management & Construction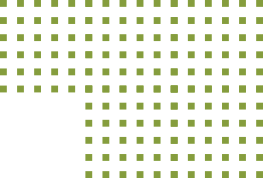 N3 offers much more than traditional property management services. We are financial and retail property professionals offering strategic and custom solutions to maximize your property returns.
Whether we are performing daily property management functions or providing asset management services, our goal is to maximize property value by increasing property NOI, occupancy, and traffic. We can modernize or re-develop the property if necessary and also offer project leasing services as well. Our team is experienced in managing investments and properties for both public companies and institutions. See our retail asset and property management clients in Florida, Georgia, Texas, and Virginia.
Asset Management
Strategic planning, lease negotiations, renewals and workouts, property financing, disposition efforts, re-development and densification.
Property Management
Daily property management, tenant relations and lease administration, property accounting and collections, budgeting and variance analysis, and institutional-quality reporting.
by N3 Commercial Realty, LLC
Development & Construction
Land planning, re-purposing/demising spaces, pad creation, performing landlord's work and overseeing tenant construction.
Property Leasing and Marketing
Project leasing and marketing services to increase NOI, occupancy and consumer traffic.
by N3 Commercial Realty, LLC
SUCCESS STORIES
Experienced Retail Professionals
Our team is highly experienced in purchasing, improving, and stabilizing retail assets. We practice thorough underwriting, perform a comprehensive strategic analysis and financial review, document a work plan with measurable objectives, and execute relentlessly to achieve the objectives.
Algiers Plaza is a good case study that demonstrates N3 using multiple disciplines: property marketing to increase consumer traffic, project leasing to bring national retailers and increase occupancy, re-development skills to modernize and add leasable SF, and our financial expertise to work through partnership acquisition and refinancing.
N3 has transacted more than $700M retail property purchases & sales since its inception and executed leases on over 2M SF of retail space. Our principals have over $7B transaction experience and have earned designations including CPA, CCIM, Broker, Sales Agent, and CRRP. We have significant experience finding, acquiring, improving and selling commercial real estate in both market highs and recessions.

GET IN TOUCH
Service for retail property owners, by owners. Let us know how we can help you!
Contact Us