Brokerage and Advisory
Custom, expedient, strategic solutions for the retail real estate industry.
Get in Touch
Jeannie De Fazio, CRRP
Managing Broker, N3 Commercial Realty, LLC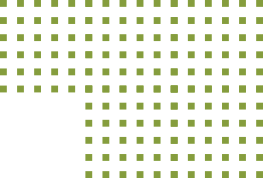 N3 Commercial Realty, LLC, an affiliate of N3, offers comprehensive brokerage services for retailers, restaurants, retail property owners and lenders across the U.S.
We are an experienced group of retail and financial professionals who start each assignment by listening to the client. From there, we offer an honest assessment of the market and probability of achieving the client's stated objectives based on detailed research and intelligence gathering. Once the strategy and measurable goals are approved by the client, we build a detailed project management plan and begin relentless execution and reporting against that plan. We utilize our extensive site selection and lease/purchase negotiation skills to deliver superior results.
Tenant Representation
We find or build affordable sites and spaces for retailers, restaurants, and franchisees across the U.S.
Master Broker
A single-source, national solution for store growth covering everything from site selection to construction management as well as capital for new developments.
Landlord Services
Project leasing, marketing, asset and property management by experienced and successful retail property owners.
Lenders and Servicers
Project leasing, asset & property management and development services to maximize property value and recovery.


SUCCESS STORIES
Clients We've Helped
N3 Real Estate's Retail Site Selection Story - After a lengthy search by the tenant's local broker to find a site in a tight area, N3 took on the job and found an off market opportunity. The N3 team negotiated the purchase, protected the local broker, obtained needed variances to make the site work for us and delivered the project on time despite multiple challenges. The location has been an above-average performer for the franchisee."
Their work ethic, communication, follow up, detailed information and ability to switch gears in a moments notice is in a class by itself. In a system where the larger commissions / brokerage fees get all the attention, this group continues to perform at a level that makes you feel that you are their top priority. I am confident that when considering a full service real estate team… Look no further than N3 Real Estate!"
Thanks to the N3 team for the analytic work you did for Costa Vida! […] it was the source of some very valuable and appreciated insights!"
GET IN TOUCH
We know that the retail business is all about customer service. Retail real estate services should be no different. Please let us know how we can help you!
Contact Us