Retailer Services
Professional delivery of affordable sites, spaces, new developments & conversions across the U.S.
Get in Touch
John Sengson, CCIM
Vice President, Real Estate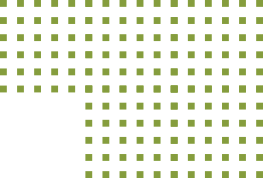 Whether you are free-standing or in-line, want to lease or own, or need new construction end-caps or drive-thrus, we will work tirelessly to grow your store count as quickly as possible.
Our goal is to be an excellent, single-source solution so that you grow your brand affordably, consistently, and timely under a financial structure of your choosing. We can find existing spaces for you to lease across the country. We can accelerate your growth by using our capital to build new free-standing stores or strip centers anchored by you under a lease agreement. If you'd rather own your own real estate, we can manage the entire site selection, diligence and construction process for you. See our retail services clients in Florida, Georgia, Texas, and Virginia.
Tenant Representation
We find affordable sites and spaces for retailers, franchisees, and restaurants across the U.S. for lease or purchase.
by N3 Commercial Realty, LLC
Build-to-Suit Development
We use our capital to build new free-standing stores and strip centers for you under a long-term lease agreement.
Development & Construction
You own the real estate, we manage the diligence, entitlements, permitting and construction for a fee.
Advisory Services
We develop real estate strategy, financial guidelines and site criteria, define territories, assist franchisees, and perform market surveillance on an ad hoc basis.
SUCCESS STORIES
Clients We've Helped
As I developed the concept of the Fastest Growing National Soul Food Chain, I knew that every aspect had to be on a high level of excellence. N3 exceeded our company's expectations. Their ability to execute in all areas of Retail Development and Real Estate acquisitions was remarkable. They are experts at what they do. Our team and franchisees will be forever grateful!"
N3 was able to go from lease execution to delivery in 3 months, while handling all of Tenant's build-out. Five Below had not anticipated delivery prior to 2020, but we had it ready by Sept 2019. Five Below was able to count this toward their 2019 store count and get it open for the holidays."
Loved our weekly construction reporting throughout the build-out process. The in-depth weekly reporting allowed for our contractors to sync up and stay on-track with a tight delivery deadline."
GET IN TOUCH
We know that the retail business is all about customer service. Retail real estate services should be no different. Please let us know how we can help you!
Contact Us