Project Leasing and Marketing
Securing the right retail tenant mix and lease terms are the key drivers of a retail property's NOI and property value.
Get in Touch
Royce Barrington
Real Estate Associate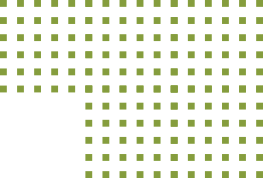 N3 has a long track record specializing in the development and leasing of retail properties across the country. Our brand promise is to treat your asset as if it was our own. We can assist in any market cycle.
We are experienced retail real estate principals specializing in aggressive, comprehensive solutions to decrease shopping center vacancy, improve tenant mix, drive consumer traffic, and redevelop centers or spaces when necessary. Our persistence and creative thinking allows us to see the job through and generate long-term value for our clients. See our project leasing and marketing clients in Florida, Georgia, Texas, and Virginia.
Project Leasing
Leasing new developments, existing centers and free-standing locations; managing renewals and lease work-outs for gross leases, modified gross leases, and triple net leases.
by N3 Commercial Realty, LLC
Property Marketing
Creating customized marketing of your property to consumers to increase traffic & retailer sales.
by N3 Commercial Realty, LLC
Tenant Coordination
Performing required landlord construction
and oversight of tenant's finish-out work.

Re-Development
Modernizing and densifying properties,
re-purposing spaces and creating pads.
SUCCESS STORIES
More Than Brokerage
Because we are both property owners and tenant service providers, we have numerous relationships with retailers and their brokers across the country. This allows us to quickly and thoroughly market your property to the right prospects.
We create individual property websites and virtual tours for each project leasing assignment as well as create compelling marketing fliers, social media campaigns and on-site events where necessary. These actions add to our efforts in persistently prospecting the center to the right retailers.
Algiers Plaza is a good case study that demonstrates N3 using multiple disciplines: property marketing to increase consumer traffic, project leasing to bring national retailers and increase occupancy, re-development skills to modernize and add leasable SF, and our financial expertise to work through partnership acquisition and refinancing.
Strategic solutions by an experienced group of retail and financial professionals. We strive to improve your tenant mix, drive consumer traffic and re-develop spaces to ensure the highest property value possible. Let us know how we can help you!
Contact Us